
28 Five-Star-Zillow Reviews

Five Star Reviews

30 Years

Industry Experience(Years)
ABOUT REMEDIOS TEAM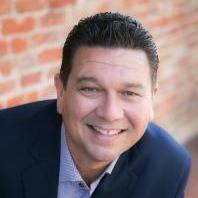 David Remedios
Agent|License ID: 00902963

REMAX Gold Coast Realtors
Office Location
5720 Ralston St. Suite 100,Ventura,CA 93003
The Remedios Team with RE/MAX Gold Coast Realtors is passionate about the Ventura County Real Estate Market. We strive to provide you with the best local content and additional professional services, if and when your situation requires it. Our goal is to be helpful. There is no obligation required from you. We look forward to earning your trust and respect through our 'on-call' level of service and our extensive local knowledge.
Areas of Expertise

Buyer Services
We're here to help you find the home of your dreams. With a team of experts guiding you every step of the way, our extensive knowledge and experience will ensure you have the best home buying experience possible.

Seller Services
We take the stress out of selling your home by providing a seamless experience from start to finish. Our team will put you in the best position to market your home and sell it for the highest possible price.
David RemediosChat Now
Please let me know how I can help you